Former Assistant District Attorney Experienced Trial Attorney
Aerial View of Downtown Brooklyn
In the News
Check Out Recent Articles Featuring Attorney Mullen
Brooklyn Criminal Defense Attorney
Specializing in Criminal Defense in All New York State & Federal Courts
The Law Offices of Michael Mullen understands the fear and uncertainty that a person experiences when he or she has been arrested or is facing an investigation by the government. Michael Mullen is a former Assistant District Attorney who defends people and corporations in all phases of the criminal process from arraignments to trial.
At his core, Michael Mullen is an aggressive and seasoned trial attorney with over 50 verdicts under his belt. He has built a solid reputation as a passionate fighter for the wrongly accused. He handles all types of criminal matters. No case is too big or too small. Brooklyn criminal Attorney Mullen defends people charged with misdemeanor assault or DWI with the same zeal as he does individuals charged with major drug trafficking or murder. Many of his high-profile media cases have been featured in the New York Post, Wired Insider Magazine, NY Daily News, and on WBNG 12 Action News.
Available 24/7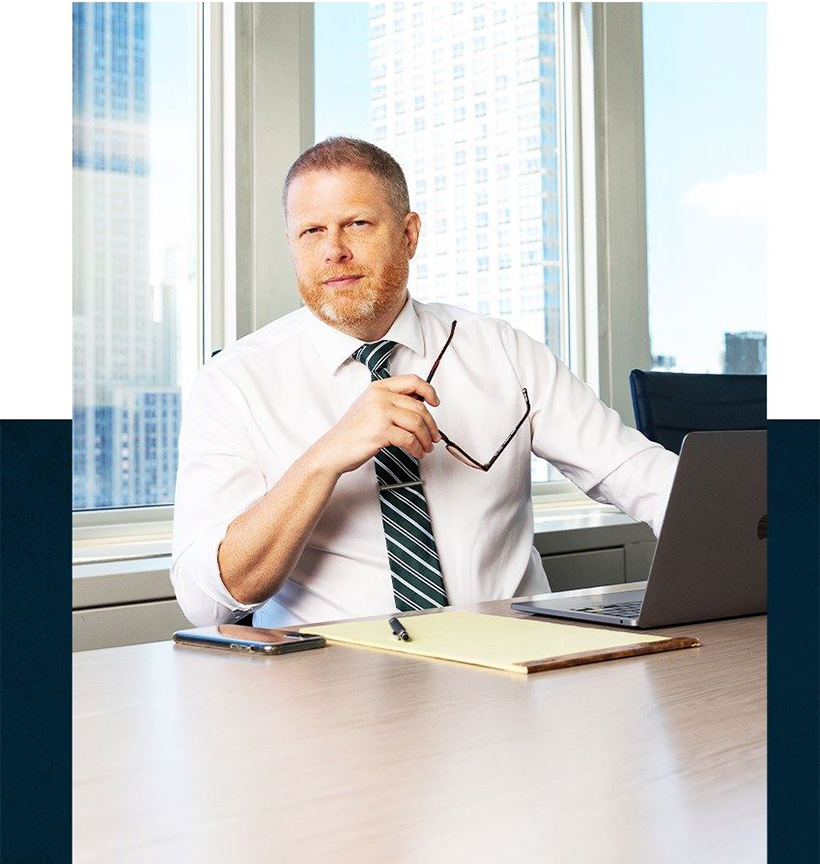 Although Michael Mullen's practice is primarily focused in Brooklyn and the five Boroughs of New York City, his highly sought-after skills have been called into action throughout New York State in both Federal and State Courts. Our law firm's chief investigator is a retired former New York Police Department Captain with over 15 years of private investigation experience. So if you have been charged with a felony or misdemeanor or are currently under investigation, the Brooklyn criminal defense lawyer at The Law Offices of Michael Mullen can help you.
"I thought you were particularly astute, well prepared, and intelligent."

- The Honorable Edward J. McLaughlin

"I have witnessed him in action firsthand. He is the real deal. The jury loved him even as he was tearing apart the prosecution's witnesses on cross-examination."

- Reginald Sharpe, Esq

"I was facing over 10 years in state prison. The jury found me not guilty on all charges. I walked out of court a free man!"

- Carlos
Michael T. Mullen is a former assistant district attorney who has dedicated his practice to defending individuals charged with all types of crimes in both the state courts of New York and U.S. federal courts. He is the firm's founder and is widely recognized as an experienced trial attorney who has successfully handled multiple high-exposure media cases.
He has tried more than 50 cases to verdict with the vast majority resulting in victories. His trial experience has been put to good use at the firm to assist many clients through even the most difficult cases. Prior to his legal career, Michael proudly served as a special assistant to the Honorable Gary L. Akerman, United States Congressman for New York's Fifth Congressional District (Retired).
Representing Clients Throughout All 5 Boroughs
Being charged with any type of crime can be a very emotional and frightening experience. Our firm takes pride in providing an experienced and aggressive defense during every aspect of the criminal process from an arrest to a potential verdict.
---
Contact The Law Offices of Michael Mullen today to retain legal representation from a tough Brooklyn criminal defense attorney.
---
We represent clients all throughout the five boroughs of New York City including Brooklyn, Queens, The Bronx, Manhattan and Staten Island and all surrounding counties.
Free Consultation Days, hours, even minutes can make or break a case. Act quickly. Contact us today.

Straightforward Approach Our law firm will fight for you. Click here to see why you should hire us.

Know Your Rights Know what you're facing during the criminal process and how to protect your rights.
Free Case Evaluation
Contact The Law Offices of Michael Mullen today by completing the form or calling our office at

(347) 462-0338

, available 24/7!